What is Hyperlapse?
Hyperlapse is a fantastic effect, really grabbing the viewers eye by showing them something slightly different to your more common timelapse technique. Hyperlapse is, simply put, a form of moving timelapse, but instead of the camera moving from a fixed location or motion control device, the whole camera set up will move. By keeping the same centre point on the frame, you can create a tracking shot, in the form of timelapse.
This can be done over any distance and is most effective when moving towards, or away from a certain subject. By moving the camera roughly 1ft between each camera shot, the timelapse tracks forward once post production is complete.
The Timelapse Chaps use a Canon 5D for hyperlapse, normally with a reasonably wide angle lens. This gives the image a lot more depth, and really brings the image to life as the move goes forward. The wider angle also helps with the editing when keeping the shot smooth and stable.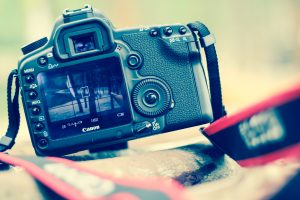 Won't my image be a little wobbly with the camera moving so much?
Nope, by keeping the same centre point of each image and using stabilisation techniques in post production, you can produce a clean and smooth moving shot, as you see below. You can learn more about our editing method and entire workflow right here.